LoanSpot LLC is a finance company for customers who purchased cars from Chattanooga Motors. You can call Chattanooga Motors at 423-855-9905.
To make a payment online, you must first read and accept these terms:

CALL YOUR BANK TO MAKE SURE YOU KNOW THE CORRECT BILLING ADDRESS OF YOUR BANK CARD.
You must provide the correct Billing Address and Card Code for your credit or debit card . If you enter these wrong, the transaction will not be processed but your bank may lock your funds for many days until their authorization hold expires. Each bank has their own rules for dealing with these errors and there's nothing we can do to clear their lock on your money. To prevent this problem we suggest that the first time you use a particular credit or debit card that you make a $1 payment. If that works, you'll know you have your billing address right, then you can make another payment for the remaining amount. If it doesn't work, then only $1 is locked.

If you have an open side note, you must pay at least $25 for your side note plus your regular payment amount. Otherwise we will apply all of your payment to your side note. As long as you pay at least your regular payment amount and your insurance is in force, we will give you a payment code. (Monthly payment customers must pay at least $50 toward their side notes each month.)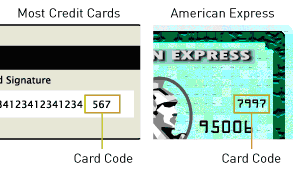 We will send your payment code to the email address you provide within one hour during our normal business hours. However, WE CANNOT PROVIDE A PAYMENT CODE IF YOUR INSURANCE IS NOT IN FORCE.

Payments made to your account using this system are final. We do not waive any of our rights by accepting payments made through this system. If you have any questions, please call us at 423-521-4100.

If the name on your credit card is not the same as your name on file with us, please give us your LoanSpot account name in the Description field on the payment form.
Do not use this system if you don't understand or accept these terms.

---
You can make payments at www.LoanSpot.US with confidence. We have partnered with Authorize.Net, a leading payment gateway since 1996, to accept credit cards and electronic check payments safely and securely for our customers.
The Authorize.Net Payment Gateway manages the complex routing of sensitive customer information through the electronic check and credit card processing networks. See an online payments diagram to see how it works.
The company adheres to strict industry standards for payment processing, including:
128-bit Secure Sockets Layer (SSL) technology for secure Internet Protocol (IP) transactions.

Industry leading encryption hardware and software methods and security protocols to protect customer information.

Compliance with the Payment Card Industry Data Security Standard (PCI DSS).
For additional information regarding the privacy of your sensitive cardholder data, please read the Authorize.Net Privacy Policy.
www.LoanSpot.US  is registered with the Authorize.Net Verified Merchant Seal program.